WE DELIVER


NATIONWIDE

PinAcle can meet your delivery requirements using our PinAcle Delivery Trucks or any other transport or courier service.

Orders and shipping labels are printed through our computer technology to ensure the clarity of the information contained.

All orders are packaged to prevent damage while enabling easy identification of product and the shipping destination.

All orders undergo a final inspection to ensure what you ordered is what you get. Heat numbers are recorded for pressure products and Mill Test Reports, Certificates of Conformity and Canadian Registration Numbers are supplied on demand.

Product is packaged to prevent damage and easy contents identification.
ACCESS


TO PRODUCT

PinAcle Stainless Steel Inc. warehouses the largest inventory of industrial/commercial stainless steel plumbing supplies, valves, pipe hangers and fasteners in Canada. If it's stainless steel pipe, tube, pipe fittings, tube fittings, flanges, valves, pipe supports or fasteners you need for your maintenance or your projects, we have the products in stock to help you successfully complete your work on time. Contact one of our friendly sales representatives who will ensure what you need is what you will receive. Come by our warehouse and visit us, you're always welcomed at PinAcle Stainless Steel Inc.

See our Product Warranty

Pipe, Tube, Fittings, Flanges, Valves, Fasteners, Pipe Supports…
INSPECTION


CAPABILITIES

Positive Material identification
Niton Alloy Analyzer
Chemical test kits

Material Dimensions
Micrometers
Calipers
Ultra Sonic testers
Pipe Tapes

Threads
NPT Ring and Plug gauges

Documentation
Mill Test Reports
Canadian Registration Numbers
Certificates of Conformity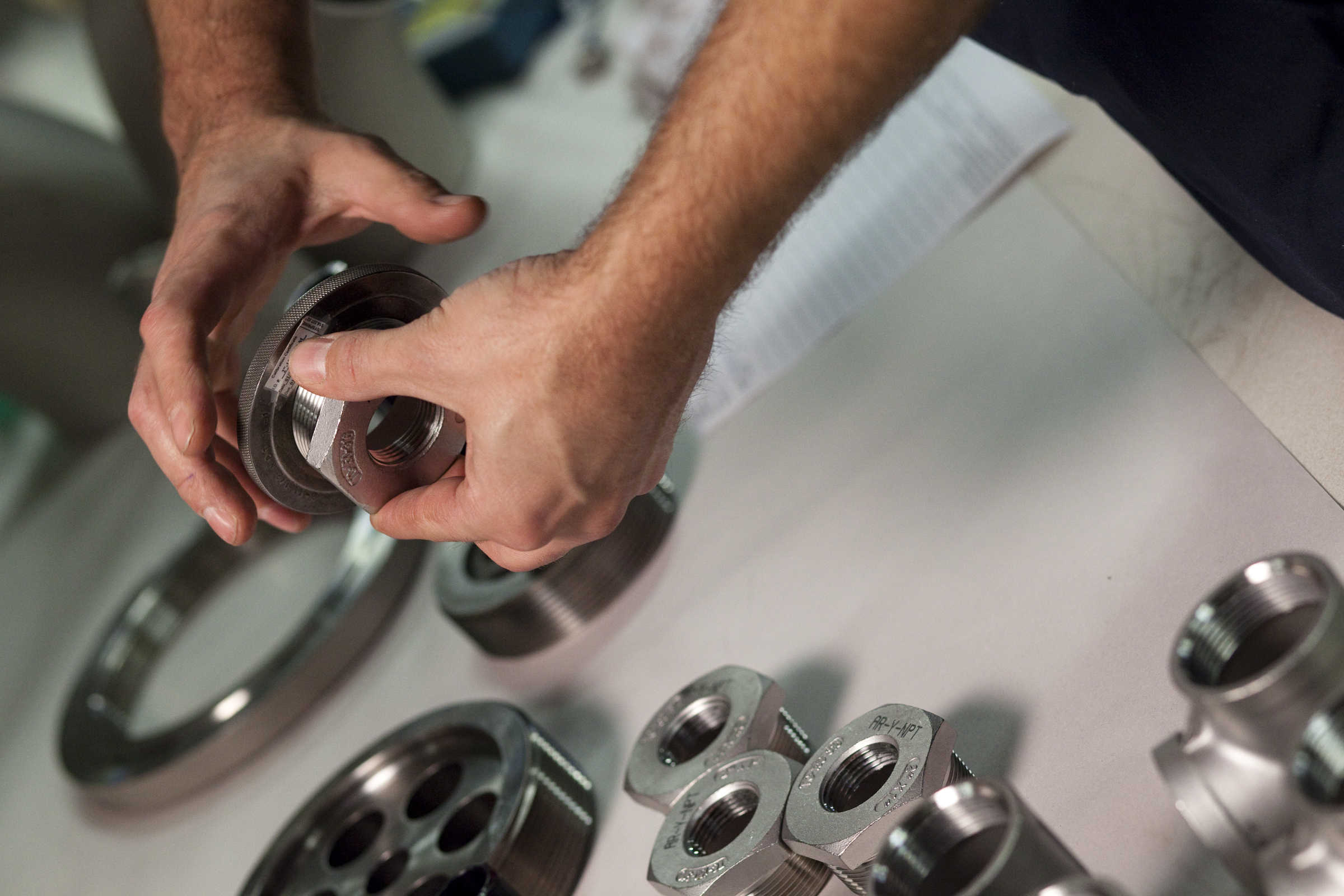 UPON


REQUEST

Ability to cut pipe up to 30″ NPS

Late pick-ups

24-hour emergency service

Whatever you need, just let us know!