READ OUR


HISTORY

Since 1987 PinAcle Stainless Steel has been supplying quality Stainless Steel and Alloy Steel Plumbing Supplies / Fluid Handling Products with a friendly and helpful customer service to all the industries and markets we have had the pleasure of working with.

After starting in St. Laurent, Quebec, PinAcle's popularity grew so fast that another facility was opened in Etobicoke, Ontario to meet the demands of our customers. In looking at innovative ways to help our staff and service our customers and suppliers better, we invested in cutting edge technology with a wide-area computer network, computer technology and implemented and registered our Quality Management System.

Building on our renowned customer service and increasing customer demands, we built and moved to a larger facility in St. Laurent, Quebec and opened other offices in Edmonton, Alberta, Dieppe New Brunswick and Saskatoon Saskatchewan. Our wide area computer network was expanded and new technologies were added to facilitate and improve our customer service. As demand for our stainless and alloy steel pipe and tubing products continued to grow, we built and moved our Etobicoke facility to a new facility in Mississauga, Ontario, which is now the largest stocking warehouse of Stainless and Alloy Steel Plumbing Supplies / Fluids Handling Products in Canada.

On March 3, 2016 the Toronto location obtained a certificate of authorization in accordance with CSA Standard N285.0, General requirements for Pressure Retaining Systems and Components in CANDU Nuclear Power Plants.

July 5, 2016 PinAcle Toronto became registered to NSF/ANSI 61:Drinking Water System Components for Stainless Pipe, Tube, Fittings, Flanges, U-Bolts and Clevis Hangers.
VISIT OUR


WAREHOUSES

With facilities in Edmonton Alberta, Mississauga Ontario, St. Laurent Quebec, Moncton New Brunswick and Saskatoon Saskatchewan, PinAcle is able to respond to the Canadian market demands quickly and efficiently. Come on by and visit our warehouses to see our comprehensive corrosion resistant inventory and meet our friendly and knowledgeable staff. You're always welcomed at PinAcle Stainless Steel!

Pipe, Tube, Fittings, Flanges, Valves, Fasteners, Pipe Supports…
ONTARIO


TORONTO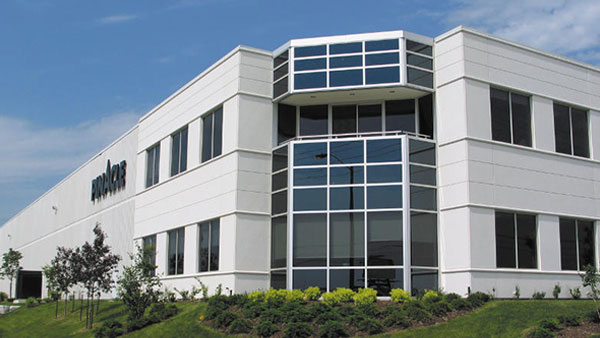 QUEBEC


MONTREAL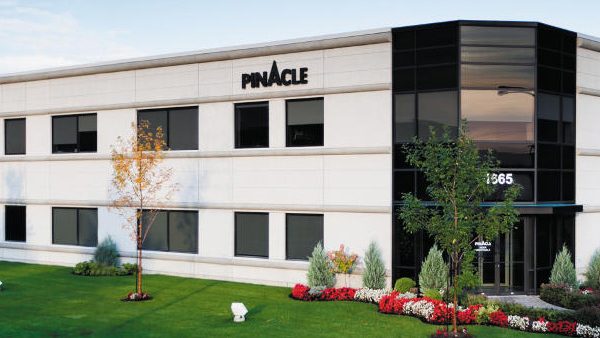 4665 Rue Cousens
Saint-Laurent, Québec H4S 1X5
Being close to the intersection of Trans-Canada highway (40) and the 13 highway, minutes away from Pierre Elliott Trudeau International Airport, allows for quick access to Montreal, Laval, the Province of Quebec and the Maritimes.
T: 800.361.3197     F: 514.745.0387
NEW BRUNSWICK


DIEPPE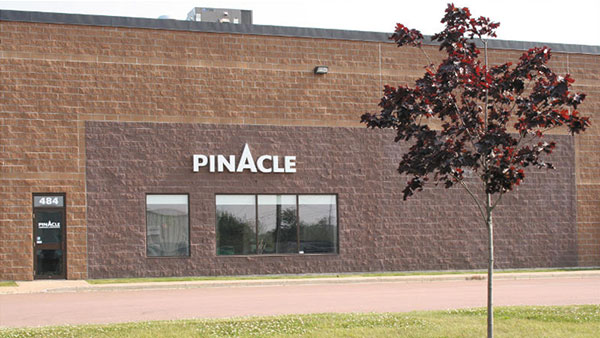 484 Adélard-Savoie Blvd.
Dieppe, New-Brunswick E1A 7T4
Situated less than five minutes west of the Moncton International Airport and the TransCanada Highway, right in the Dieppe Industrial Park, PinAcle is able to supply the Maritime companies and industries quick and easy access to all of our products and services.
T: 888.384.3875     F: 506.384.3874
SASKATCHEWAN


SASKATOON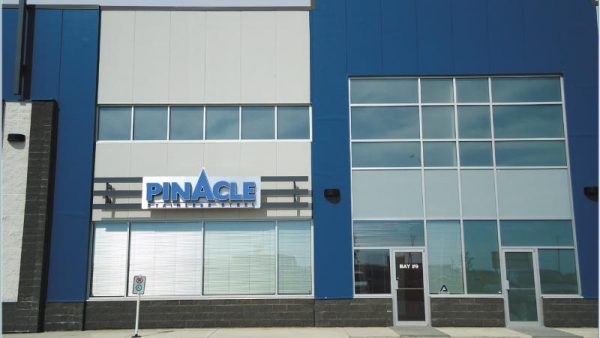 ALBERTA


EDMONTON